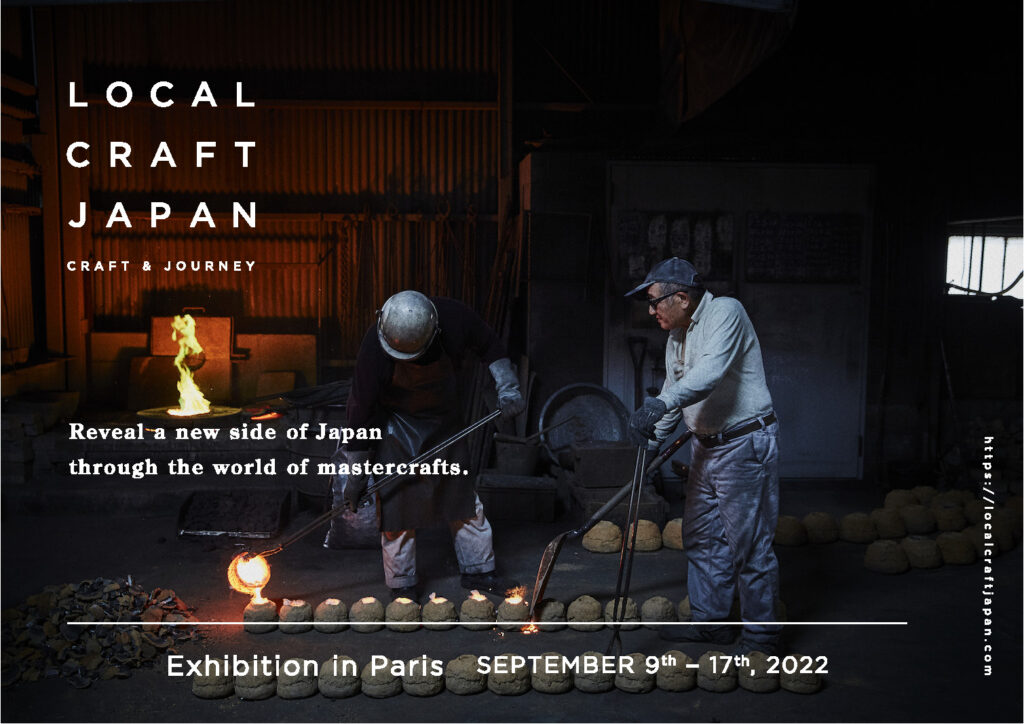 工芸だけが知る、まだ知らない日本へ。
Niigata Sado,
Nagano Kisohirasama,
Kyoto Uji,
Nara Yoshino,
Hiroshima bingo
産地への旅をテーマに独自の自然・風土・文化・歴史の背景が
感じられるクラフトをセレクトしパリで伝える。
//
LOCAL CRAFT JAPAN
CRAFT & JOURNEY
Exhibition in Paris
//
Ground floor
LOCAL CRAFT
A selection of crafts under the theme of "Journey to the place of production" with unique nature, climate, culture and history.
First floor
CRAFT JOURNEY
Installations and craft workshops based on the theme of "Discover the unknown Japan through crafts"
Sep 9th – 14th
Soundscape installation
The sound of Zen with a Japanese instrument "Le son d'Orin"
Sep 15th – 17th.
Inside the project & Conference
Circulating denim jeans through innovation & local community.
Sep 17th
Digital craft workshop
Connecting Paris with the atelier of Yoshino cedar, a forest with 500 years history.
サウンドインスタレーション
2022.9.9(金)-9.17(土)
有限会社南條工房(京都 / 宇治)
プロジェクト内容の展示
2022.9.15(木)-9.17(土)
REKROW(広島 / 備後)
オンラインカンファレンス
2022.9.16(金)13:00 – 14:00
REKROW(広島 / 備後) *現地時間
デジタルクラフトワークショップ
2022/09/17(土)
森の器(奈良 / 吉野)
—
LOCAL CRAFT JAPAN
CRAFT & JOURNEY
Exhibition in Paris
Reveal a new side of Japan
through the world of mastercrafts.
2022年9月9日-17日
ギャラリーヴィヴィエンヌ paris
September 9th – 17th, 2022
Venue:39 Galerie Vivienne 75002 Paris, France
—
Jp https://localcraftjapan.com/popup
En https://localcraftjapan.com/en/popup
—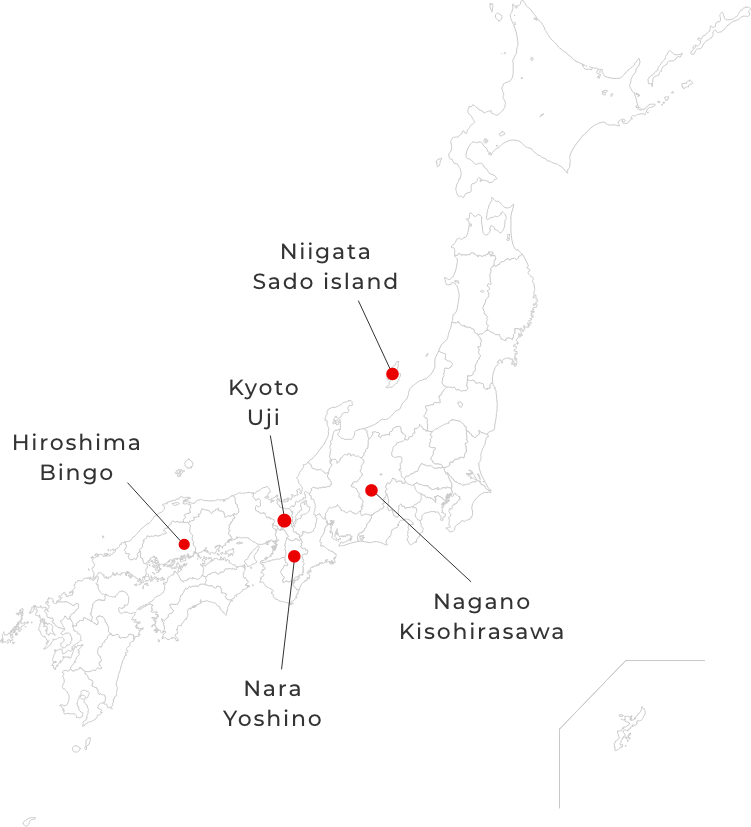 日本各地にある地域固有の豊かさ
LOCAL CRAFT JAPANが考える
「クラフト」と「旅」
LOCAL CRAFT JAPAN
CRAFT & JOURNEY
Craft & Journey
1/365
旅する今日は、今までの暮らしから成り立ち、
そして未来へとつながっている。
デニム
Hiroshima /bingo
日本最大のデニム産地で、作り手 / 育て手 / 繋ぎ手に出会うせとうち旅。
https://localcraftjapan.com/craft/bingo/