REKROW works with educational institutions such as sewing schools to support the next generation and the future leaders of the textile industry.
REKROW is based in the northern part of Fukuyama City, formerly known as Bingo. Cotton farming in this region was first endorsed by the local government in the early to mid 17th century. Here the renown cotton ikat textile "Bingo Kasuri," was invented, becoming one of the most popular cotton textiles of Japan, along with Kurome (currently Kyushu) and Iyo (Ehime). In 19the century, Kasuri weaving mills started producing denim. The area now has a 70% share of the denim production in Japan and hosts many manufacturers of workwears. To successfully protect our unique heritage as a major area of textile manufacturing for future generations, we work with educational institutions to create special programs.
In a partnership between Bunka Fashion College and the school's Fashion Technology Department, students of the industrial merchandising course and the bag design course will design original products with REKROW fabric. The items will be sold at 246st Market, a pop-up event with a thematic concept of "Good for The Future." Students will make a site visit to the textile manufacturer in Fukuyama.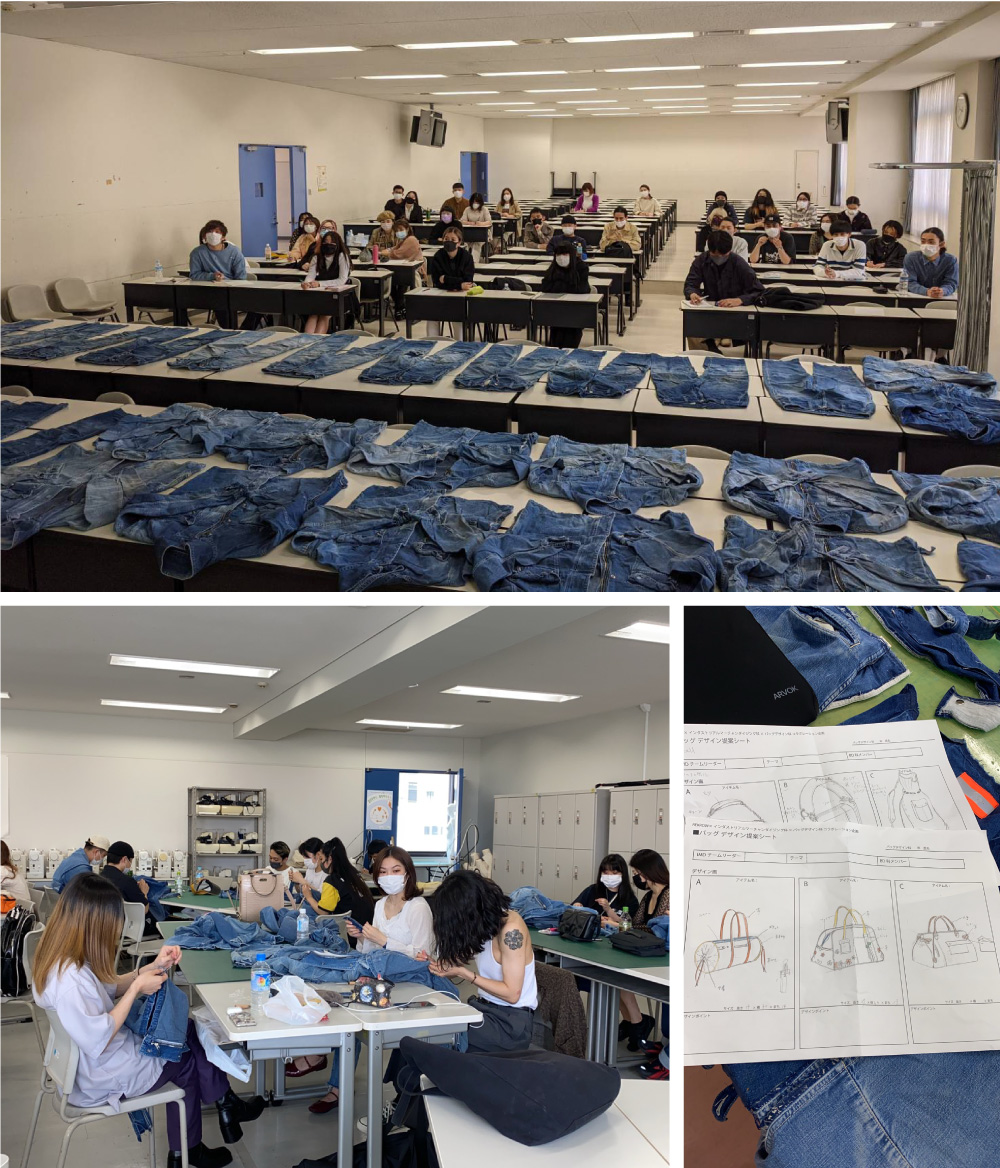 REKROW and HITOTOITO (Committee for the Future of Textile Manufacturing Area) developed a one-month course on specialized sewing skills for the production of denim pants. Students will work with industrial machines, visit leading manufacturers and learn directly from professionals. In addition to hands-on skills, students gain in depth understanding of how the textile industry works.